Description
DNS Hosting lets you add and delete domains as well as different kinds of DNS records. You can host any number of domains on our NS servers for free, whether you use our other services or not.
Server Locations
We have name servers in four cities in Russia (St. Petersburg, Moscow, Yekaterinburg, and Novosibirsk), as well as in Europe and the United States. Points of presence are indicated on the map below.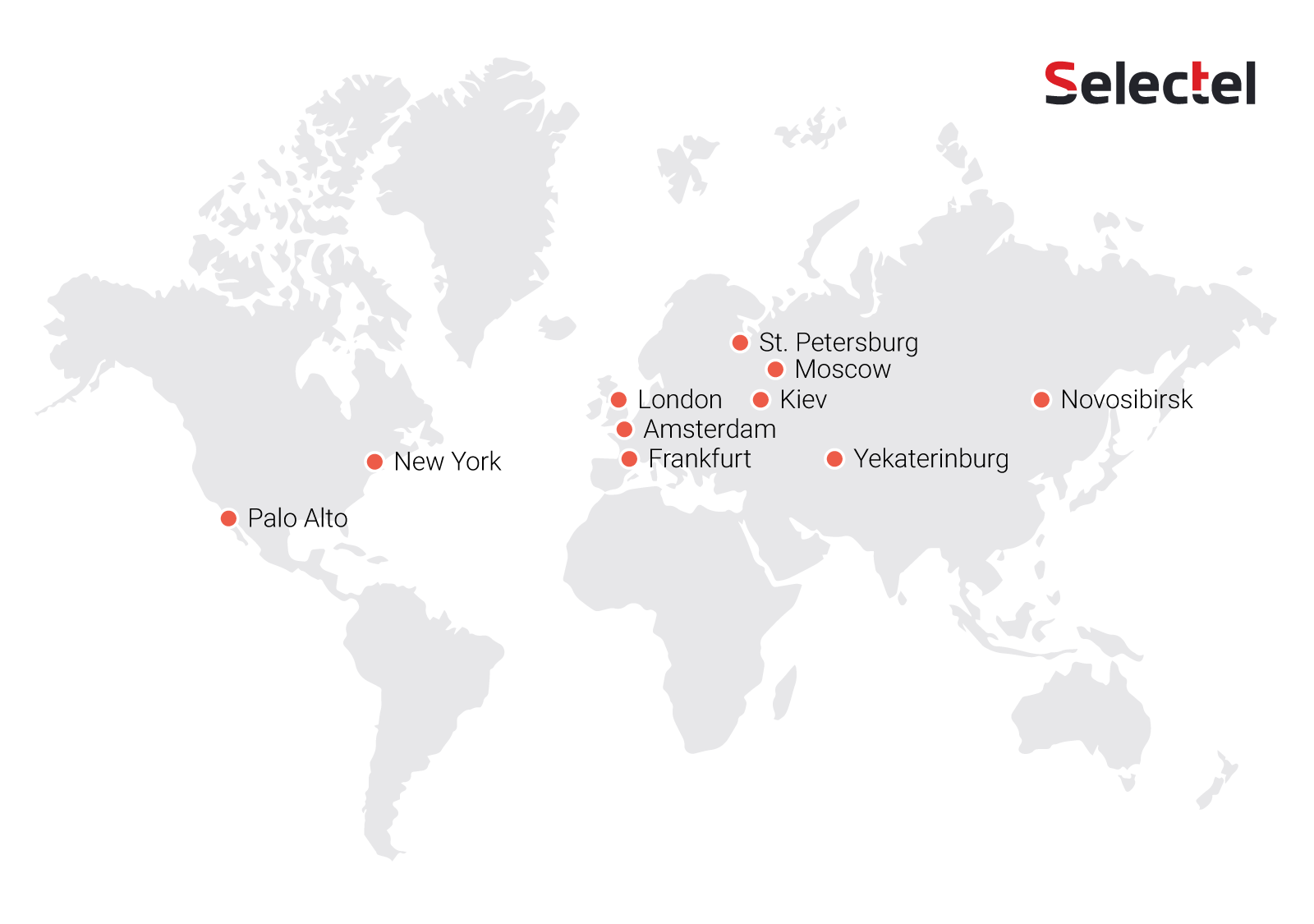 For added reliability, security, and fault tolerance, our DNS system implements anycast technology.
Recursors
There are also three recursive caching DNS servers. The first is used by all of our clients by default – 188.93.16.19, the second – 188.93.17.19. To increase availability, recursors also use anycast technology. Requests are sent to the nearest available working server.
This way, requests sent to 188.93.16.19 from servers located in Moscow will be processed by a Moscow recursor, and requests from servers in St. Petersburg will be processed by a recursor in St. Petersburg. Unlike authoritative servers, it may take a day to update records in the cache of these servers (depending on the TTL of the domain's particular resource record and SOA record). Clients are free to use any other recursive DNS, such as 8.8.8.8 (Google's public DNS).
Recursive caching domain name servers are available only for announcing on Selectel's networks.